War against terrorism? Impossible mission !
War and terrorism are the same with different weapons only.
If YOU bomb Hussein, YOU will bomb innocent families too.


Mr. Bush, we are not the underground,
but the people of the world.
Do not misunderstand: If you make war,

then you will be THE ENEMY
and nobody else.
He who PREPARES for war, is dangerous.

He who BEGINS war, is THE ENEMY.
You are ONLY allowed
to do IN THE WORLD

what the PEOPLE OF THE WORLD
agree to do.
FREEDOM is based on agreements.

DEMOCRACY is based on agreements.
Take no ACTIONS alone!

END of MORAL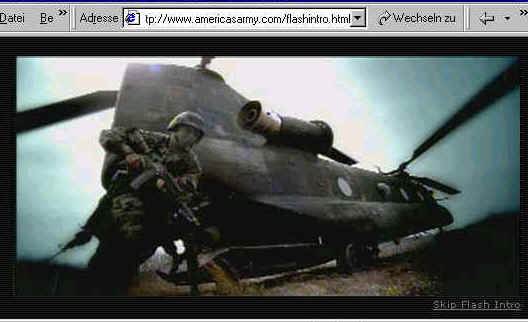 This "game" is developed by the US-Army,
but war is not a game .
we have to work
with the power of moral
against the moral of power
What are "rogue states" ?
all which develop, produce or use nuclear weapons
or weapons of mass destruction